December 21st, 2020 | by noberghomes | Posted in Fridley, MN, Split-Level | #anoka county builder, #building in minnesota, #fridley, #minnesota, #new construction, #noberg homes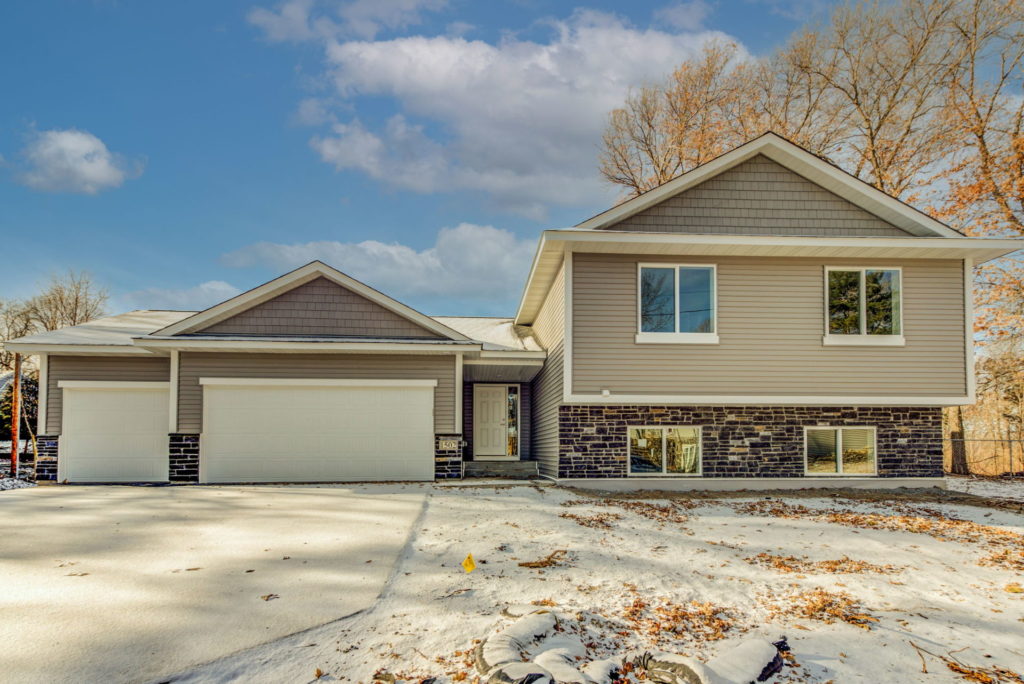 Congratulations to the Molina family who received the keys to their brand new home today!
Noberg Homes acquired 2 empty lots in Fridley earlier this year. Both lots were scooped up almost immediately by eager buyers. And so began the building process of 2 unique homes.
We just LOVE how the kitchen turned out!
Noberg Homes Inc. is set apart from other builders for many reasons. One being that we allow the homeowners to pick their colors and selections. When you build with Noberg Homes, you have the opportunity to meet with our interior designers and select nearly every element of your future home. No limited selections. No fixed, pre-determined color palettes. You design the home how YOU want it to look.
Below is a 30-second highlight reel of this home's stunning selections.
If you're looking to build within the next year, contact us today to see if there are any unclaimed lots available!