April 21st, 2022 | by noberghomes | Posted in Uncategorized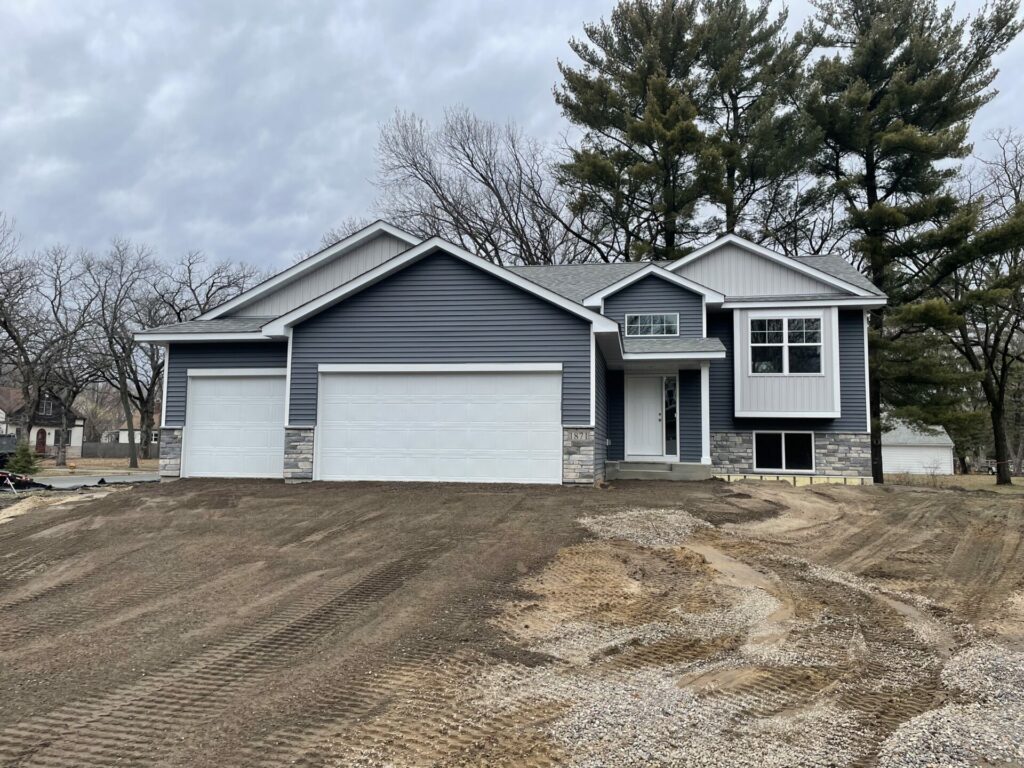 Welcome to your new home, Megan and Noah! The newest homeowners in Coon Rapids, Minnesota just closed on their first home! This particular home is our Augusta floor plan. It's a split-level style with 5 bedrooms, 3 bathrooms, a finished basement and a 3-car garage.
We pride ourselves in the meticulous and thoughtful designs for all floor plans. Split-levels can get a bad rep for being "too cramped" upon entering. That's certainly not the case in our split-levels! Pictured above, you can see there's plenty of room and storage for anyone entering the home. The picture on the right shows 2 doors – the left door is to the attached 3-car garage and the door on the right is a spacious coat closet.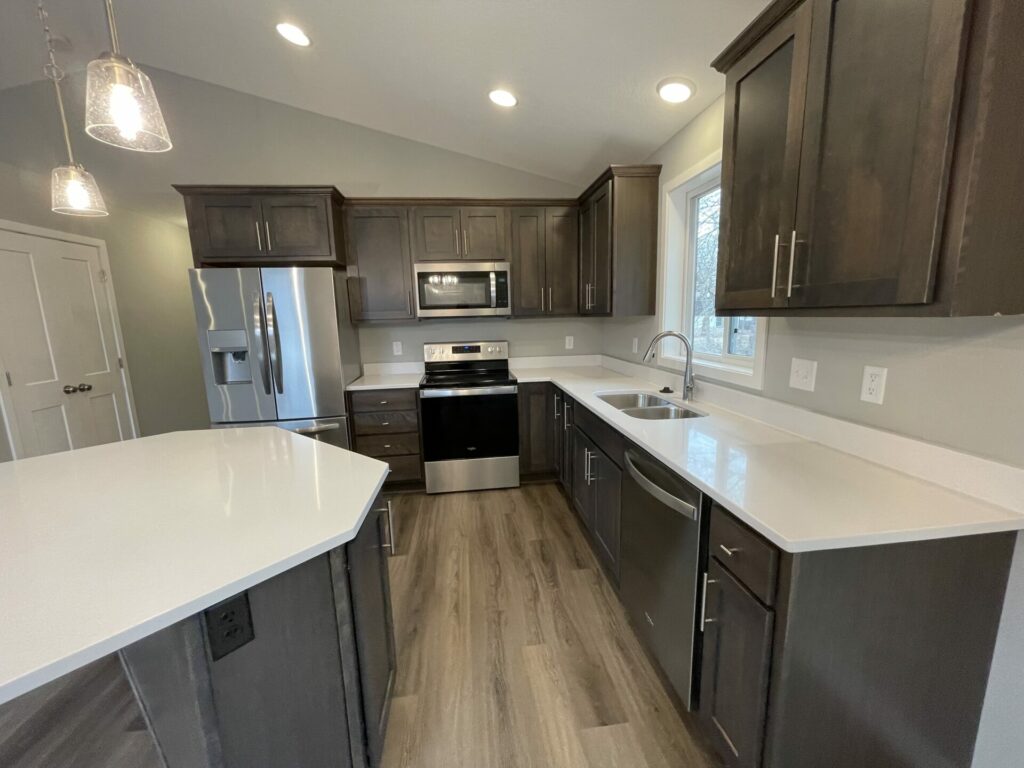 Continuing the trend of "no lack of storage" is the Augusta kitchen. The hallway offers a French door pantry and the kitchen itself has an abundance of not only cupboard space, but also countertop space.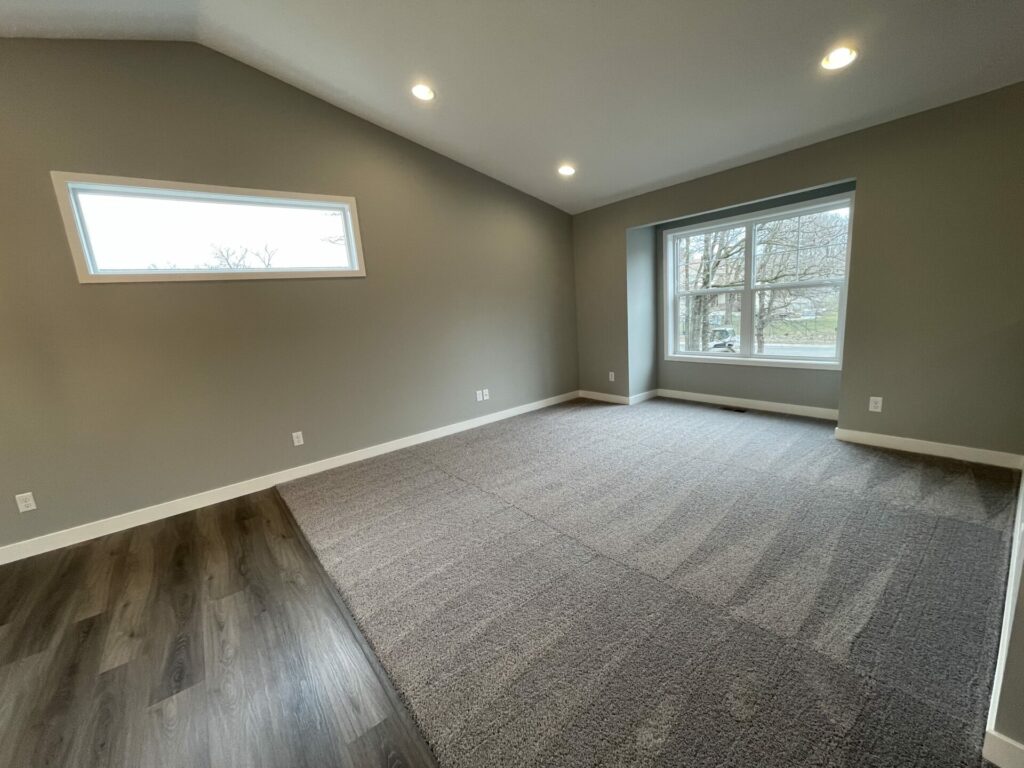 Plenty of room in the home to entertain – whether on the upper level or lower level. All room designs are tastefully selected by our interior designers. What's not to love?!