September 9th, 2021 | by noberghomes | Posted in Elk River, MN, Multi-Level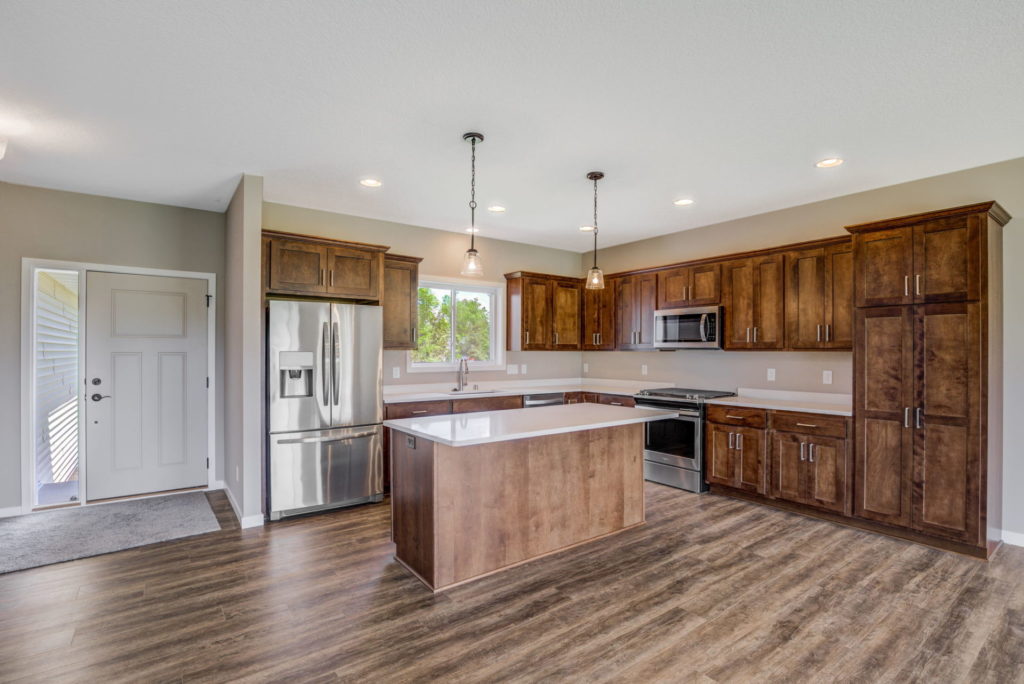 Yet another stunning home has been completed and sold in Elk River, Minnesota. Located in the Riverplace development, these lucky homeowners were able to claim this home as their own!
The pictured kitchen is from our multi-level split, "The Medora". It offers 4 levels of living with a total of 6 bedrooms, 3 bathrooms and can have either a 3 or 4 car garage!
While this particular development has wrapped up construction for 2021, there is a great opportunity to build your dream home nearby at Elk Ridge Estates — available for occupancy starting in early 2022!
Our first model home will be starting construction soon, with quite a few options for other open lots. Contact us today to see which lots are still available! We are always happy to provide quotes for our floor plan selections.